FREEDOM SMOG Modesto is a certified and official Smog Check and Test Only Station. We are equipped with the latest advanced Smog Test Machines and highly experienced smog technicians. We are ready to meet all your Smog Check needs.
FREEDOM SMOG is State of California Licensed to perform various type of smog checks you may require:
Regular Smog Check Inspections
Test-Only Smog Check Inspections
Change of Ownership Smog Check Inspections
Out-of-State Initial Vehicle Smog Check Inspections
Gross Polluter Smog Check Inspections
Star-Certified Smog Check Inspections
We will strive to provide you the most COMFORTABLE, AFFORDABLE, QUICK and COURTEOUS experience with your smog check needs.

We Support Our Troops!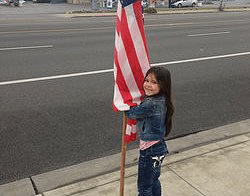 FREEDOM SMOG of Modesto is committed to provide honest emission testing. Our partners are our families, associates, customers, environment, vendors and government. We will respect and protect our partners. "Together, we will strive to provide for our families and sustain our future." We will show respect and honor the men and women of the The United States of America and our communities whom protect our freedom. FREEDOM SMOG is proud to do business in the Patriotic City of Modesto!
830 Kansas Ave #301
Modesto CA, 95351
Call: (209) 846-9259
Driving Direction
Business Hours:
Mon – Fri: 8:00 am – 6:00 pm
Sat: 8:00 am – 4:00 pm